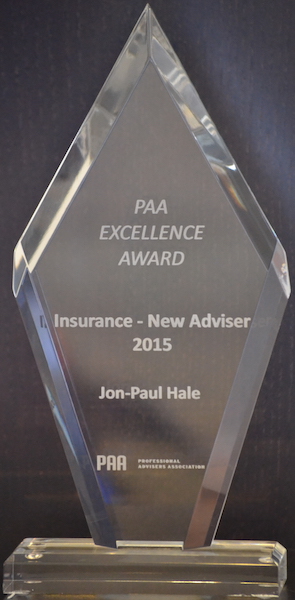 We are proud and privileged to have received the PAA New Insurance Adviser of the year award for Jon-Paul. The PAA is the Professional Advisers Association and helps advisers to better themselves and their businesses.
The award is for adviser professionalism based on how the adviser works and how they give advice. It is not one of sales targets or sales volumes as some awards sometimes are.
The assessment process reviewed two client files for how the advice was put together and given. With the way we conduct business this was not a difficult request, aside from the printing and copying.
For us the most challenging part of this was ensuring client privacy protection, as every document needed to be sanitised for names and identifying information. As a client, you will appreciate how many that is.
Read more