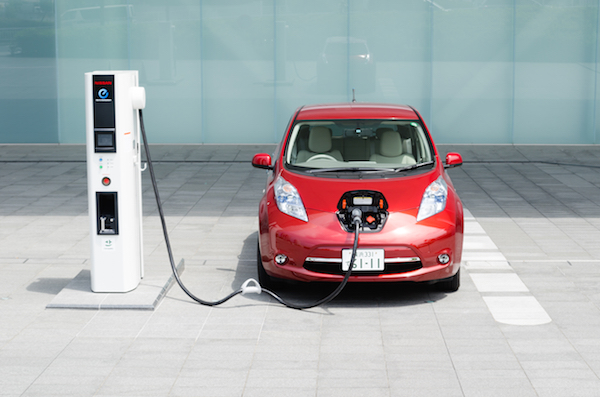 Ok so this is right off the life insurance beaten track and into bleeding edge technology. For those that know me, not really that unusual for me, having played in the technology space in a previous life.
Again, from those that know me, also know me as a bit of a petrol head. The last week had suggestions I had taken leave of my senses, as I gave up my car to the panel beaters, long story but was not me, and jumped into an electric vehicle or EV for short.
The EV came about from a friend, Dee, who is a raving advocate for EV and she heard about my plight, contending with the dreaded loaner, and leant me one of the EV's they own. I was disappointed they did not lend me one of the Tesla's, but beggars cannot be choosers. I have been driving around in a 2012 Nissan Leaf. Yes, they have been here for a few years.
For those that do not know, and presently most do not, the Nissan Leaf is an entry-level fully electric vehicle. It does not have a carbon fuelled combustion engine, petrol or diesel, no gearbox/transmission and no tail pipe. It runs only on electricity, stored in batteries under the floor.
Perspective wise the Teslas have a range of about 400km's, the Leaf, being a commuter / shopping cart focused car, has a range of about 110kms, though the later models are getting closer to 200kms. Purchase price wise the Tesla is approaching $200k the Leaf, $40,000, though they were closer to $70k. It is still early days for the technology.
With the Leaf, most drivers suffer from what has been coined range anxiety, and I have had a bit of that in the last week.
Driving an EV is quite a change in mindset, the range anxiety being the primary one. A full charge in the Leaf, you're starting with a driving distance similar to your petrol car just having the orange fuel light come on, which takes some adjustment.
When it comes down to it, you plug it in at night and you do not have to queue for the servo. If you travel less than 90 kms per day, you will never have a problem or the need to recharge during the day.
Ok lets get some preconceptions out of the road.
They are small cars. Not so. The Leaf is a little bigger than the Mazda 3 I normally drive, yes still a small car but not in the Nissan Mica category of a bubble on wheels, which is what I expected.
They have no power. The Leaf has 80kW on tap right away, there is no winding it up to get power out of it, it's quick.
They are slow. Off the mark, the Leaf is quick, much quicker than its petrol cousins.
They are slow, will only do 70-80 km/h. Nup again, it will comfortably travel at open road speeds and passing isn't a problem either. However going faster does chew through the battery quicker.
They cost a lot to charge. Not compared to the fuel you use. Yes, it will increase your power bill, but you will have no fuel bill. About 10-20% of the cost of petrol is what I have found.
Ok what about getting stuck in traffic, I will run out? That is petrol technology thinking. You are stopped, little to no energy consumption. This is the big advantage over petrol. When you are stopped or crawling through peak hour traffic your energy consumption vs a petrol car is at the greatest advantage.
They are so quiet; I'll run over people and animals. No, if you drive safely, focus on the road, and do not spend your time fiddling with you're mobile and radio, you won't. Quiet, great! Less noise pollution in the car, and for those who have to live next to busy roads.
On the mobile and radio, the Leaf has to have one of the best integrations of hands free and phone integration I've come across so far. Some of the modern European vehicles aren't as good.
The nitty gritty.
How did it really stack up?
Well, really well!!
Ok the road warrior bit may be a bit over stated. I'm not a rep on the road, covering a region or nationally, like I have done in the past, I'm an insurance adviser working in Auckland, North Shore to Remuera, Greenlane, and out to the West mostly. Typically 20-25 kms range from the office.
As a rep on the road, covering a significant territory, do not go there yet, you need a quick charge network to make it work, or get the boss to buy you a Tesla S! If they do, I want your job! ;)
On the quick charge network, Charge.Net are on the job, with plans to roll out 70-75 quick chargers initially nationwide, they will enable the fleet conversion to electric without all the range anxiety early adopters have.
What people don't realise, little old New Zealand has about 80% of its power generation from renewable energy already. If the Tiwai Point deal did not go through, we would have another 15% renewable, taking us to 95% renewable. Wow, think about it, not having to import oil/fuel to run the country's light transport fleet. Think of the health benefits exhaust reductions would have.
I raise Tiwai Point as the capacity of the power station supplying it would be able to provide electricity for the whole NZ EV fleet. Yes, it's presently in use, but there is plenty of new renewable generation planning and in progress, so we're not going to run out of power capacity any time soon.
Back to the week I have had
The first day or so was quite an adjustment; range anxiety was at its worst. As an aside, if you cannot manage charging your phone, EV's not for you yet. There are wireless charging stations in development that will solve this. Park it in the right place at home and you are charging. To be clear, I'm not the lightest footed driver and I don't drive like a nanna. I've driven the EV in the same way I would normally drive. The only times I backed off have been when the GPS is telling me I've got further to travel than kms left in the car, which has only been once or twice.
As I was parking outside, my first challenge was getting the charge cable plugged in, night 1 was a no go charging, could not find a cord long enough. Fortunately, Charge.Net have a quick charging station they had given me access to, so I was able to quick charge the Leaf the next morning, in 20 minutes, to get me through the day.
Charging with the quick charger, charges to 80% very quick and stops. You can reset and continue from there, but the charging rate drops, so the next 20% will take about another 20 minutes. This is to protect the battery, but 80% will generally get you through the day.
To help the range anxiety, carry the charging cable in the boot, you can plug in just about anywhere, if you're parked for a couple of hours around Auckland, there are a number of places you can plug in while you're at a meeting etc. A number of parking buildings have EV charging stations in them, though they are all 'slow' chargers currently. 10-30km/hr, as they measure recharging rates.
Day 1 & 2 were a bit disrupted, as the planning for the days hadn't taken into account the EV, so range anxiety was pretty bad. I got through it without getting stranded or having to track down a quick charger. One solution was to throw an extension out the office window so I can charge while at the office. Fortunately, my park is right next to the office and this extra hour or two helped to minimise changes and disruption.
Day 3 being a Friday, was not too bad, my meetings were mostly at the office. The surprise came on the Saturday. I had been to the CBD and Epsom a couple of times during the week in the EV, though in reasonably busy traffic.
Saturday came round and I had to run down to Pakaranga to take my younger daughter to sports training. I got on the motorway the same as a normally do and set cruise for open road speeds, probably a good thing I set cruise, it's more efficient.
What was really noticeable was the range I got in busy traffic was considerably more energy efficient than open road speeds. We stopped at Sylvia Park on the way back to top up there, but the charger is a slow one. Dropped by the brother in-laws yard to show the little one real diggers and then headed home. By the time we got back, 75km round trip, I was looking at 28kms left. Getting the rest of the chores done and back to Pakaranga for a pickup was going to be difficult.
Back to Charge.Net for a quick charge, 98%, and then out for the groceries and home, back to the office for a couple of things while the girls went shopping in the EV and home again. Hindsight, I should have waited for the 100% as I only had 30 minutes for a top off with the slow charger when we got home.
Hmmm, 80km left and a 65km round trip on the motorway to pick up Daughter #2, it was going to be close. I opted to take the EV rather than the other car, against better advice. Heading out I took it easy, staying in the slower lanes and being as energy efficient as possible. Picked up Daughter #2 and headed back.
The drive down I did not take easy enough, most of the way home the range indicator was only 2km more than the GPS distance to destination. So backing off and driving like a nanna, 80km on the motorway and making the most of regeneration got some extra buffer. Coming up the motorway towards Tristram Ave, we get low battery, recharge. Hmmm 12 km left, looks like we're getting home.
But to be sure, rather than climb a hill on the motorway to drop down the other side and the up more hills, we got off at Tristram Ave. We tackled the high hill at a more gradual rate to make the most of the regeneration down the other side and if we did come up short, we would be close enough to sort something out.
Fortunately, it delivered as it measured; we got home with 9km left. Which meant it was a long charge Saturday night.
Energy Use
Energy usage; the battery is 24kWh which translates to 24 units on your power bill for charging. 24 units, dead flat, to full charge is about $5.20 in power, typically you don't run them completely flat, it's bad for them, and you often have 30-40 km left so it's mostly a part charge.
$5.20 for 120km when compared to your petrol car, that is about $25 in petrol at $2.09 at a typical 10l/100km. 10l/100km is possibly light and should be more, especially if you are in peak traffic a lot. Even so, that is $20 per 100km savings in energy costs.
What has been strange in the last week is when I am asked 'How much does it cost to charge?' and I say '$5.20', the next question is 'What does that do to your power bill?' Highlighting the mind shift that is needed for EV. My blunt answer of '$5.20' to the second question gets a strange look, that you are screwing with me one, then it goes click! Ahh, yes.
It is a massive mind shift. I have had comments, 'So when does the motor kick in to charge it?' 'It doesn't, it doesn't have one.' Gets a look of horror.
It is an EV, not a hybrid. Interestingly when you think about it, the EV makes so much more sense than a hybrid. Less components, no extra engine, no fuel, fuel tank, exhaust, transmission etc. No servicing. Fewer things that can break. Hybrid technology will always cost more than EV or traditional combustion engines, there are more components. EV is still pricy because it is new, it will come down in price as volume develops.
The rest of the week
Sunday was a repeat of Saturday without the pick up as Daughter #2 headed back to Hamilton with the team. So a lighter day.
Monday was a busy day, full charge to start, appointment in Hobsonville, drop by Charge.Net to top up, off to an appointment, top up for two hours at the office, up to Whangaparoa and then back to Birkenhead and home. Not bad 28km left. Seems to be a common theme, most days I managed 28kms left for some strange reason, I am going to go with good planning!
Tuesday early start, BNI, brr it was a bit cold, caught up with my business network including Dee, then off to two appointments in the city and Greenlane, back to the office and then a meeting in Glenfield. The couple of hours in between to top up helped and finished the day with 28kms left again. Hmmm. Definitely a regular thing.
Wednesday, office day, was going to be Takapuna and Parnell but both postponed for some good reasons, one was very soggy, hope their general insurance was up to date! Left me to get through catching up on a few things.
AA and Roadside Assistance
For those who needed a bit of added security, as an AA member for 20 something years, I gave them a call to see what they would do with an EV that had run out of juice or had turtled as the term seems to be.
I got an interesting answer, the standard answer was we would charge the battery, I said would you? This is an electric vehicle not petrol one with a flat battery. Ahh Not sure, the standard canned answer did not fit.
Checking with a manager if they could not get it going on the side of the road they would tow to a repairer. Interestingly AA does not understand a flat battery with an EV is the same as ran out of fuel. I guess it will change but for now, yes AA will get your somewhere suitable if you get stuck. Though I need to ask the question, but towing it rather than trucking it, back to a charging station, will likely help the situation with the regeneration built into the vehicle.
Summary
7 days, 650 kms about $110 in direct fuel savings after charging, or about $470 per month. I'm impressed; add to that no servicing and that becomes significant annual savings.
In 7 days based from Albany, I've got to Epsom, Pakaranga several times, CBD numerous times, Whangaparoa, numerous North Shore locations, Hobsonville, Remuera and Greenlane, without any road side stops or panicked charging stops. So it is doable if you're organised.
Presently EV's aren't subject to road tax, with petrol vehicles it's in the cost of fuel and for diesels its separate road user charges. For EV's there is currently a government exemption with the government looking to extend it.
Turning that around, $470 per month plus a trade in will almost get you a new car. Food for thought; what you currently spend on fuel could fund you into an EV without increasing your use of capital or running costs. Check out Charge.Net and I'm happy to answer any questions you may have.