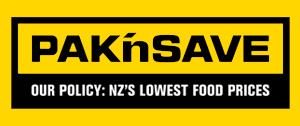 Something we are told about, and sometimes think about, but do we actually take the time to do?
I was browsing the Pak'nSave website planning this weeks grocery trip, and came across a section of their website that frankly, is just good advice. Not financial advice, though there is a link to budgeting services if you need it, good advice on better managing your money when it comes to the weekly shopping spend.
Some of it is the sort of things that, while it moves stock, reduces their margin on the products. Some of it makes sense, less labour and packaging involved with packing bulk goods, the margin may in fact be better for them. Either way long term good for your pocket.
Meal planning and weekly shopping rather than daily, as some people do, can have a huge impact on the cost of feeding the family, done well can reduce the amount of food that ends up getting chucked.
As too is having a reasonable sized freezer, to extend the shelf life of perishables. Buying bulk and freezing may surprise you with the savings and it won't take much to pay for the freezer if you have to buy one. For example, if you can save $10 per week buy buying in bulk and freezing perishables, you'll save enough to buy a freezer in 6-8 months. Sticking with the cheap and cheerful branding, The Warehouse's Freezers Page. It's possible if you have a reasonable sized family the savings will be more.
Personally we use an app called mealboard, for iPhone & iPad, it allows us to load the recipes we use and plan the meals for the week. It then gives us a shopping list we can check off what we already have and go shopping for the rest. Makes for a full pantry and freezer for the beginning of the week and an empty one at the end with very little waste along the way. It's certainly had a positive impact on the budget and waste for us.
If you have a minute or two, check out the Pak'nSave saving ideas page.