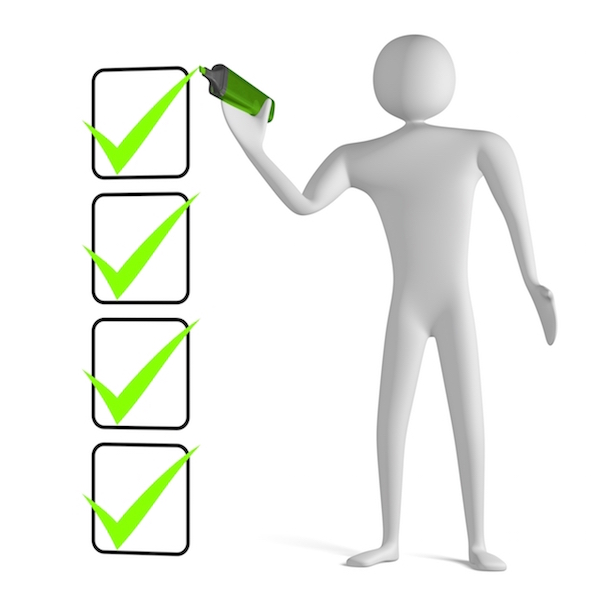 One of the regular questions we are fielding at the moment is the question about how insurance will respond.
The short answer generally well, the not so short answer most policies will respond as intended with a few exceptions.
First off, let's talk travel insurance
With travel insurance:
if you purchased this before the 1st of January, you're probably going to be ok, your cover should respond alright.
However, if your policy has exclusions:

For pandemics or epidemics, then you are likely to find these won't respond before you travel. If you are already travelling, then the policy may respond but not always
Reviewing our library of past policy wordings, the bank provided covers both in-branch and credit card typically excluded pandemics and epidemics across the board.
For the better policies, they will support you provided you are following the WHO and MFAT travel guidelines and not going to a restricted travel destination.
If you happen to have an annual policy or a corporate policy, then this should be ok, subject to the MFAT and WHO travel guidelines
If you purchased this after January 1st there is a reasonable chance that Covid-19 impacts will be excluded, and if purchased after the 22nd of January then Covid-19 is likely excluded, with the 31st of January and a couple of February dates with providers.
As above, if you happen to have an annual policy or a corporate policy purchased before January 2020, then this should be ok, subject to the MFAT and WHO travel guidelines.
As of the 19th of March, the Government issued a do not travel advice, this effectively means any new travel from New Zealand has no travel insurance coverage.
In all cases, if you have questions or concerns, check with your provider.
Next up, Medical Insurance:
Medical insurance in New Zealand is designed to respond to elective surgery, the types of treatments that are not emergency and the public system takes its time getting to.
Medical insurance in New Zealand is not for emergency treatment. That is why we have A&E, emergency room support in our public hospitals and medical centres. This is where all emergency cases go.
As far as medical insurance goes for Covid-19, it is not going to respond to the immediate emergency or critical care needs with this virus. However, that isn't to say that the government won't request access to private facilities to help if the public system gets overrun. It just is not the first place to go. This will be at the cost of the NZ government, and won't be an insurance cost.
The one area where your medical policy may respond is with a public hospital cash grant. If these are part of your policy they typically kick in after being in a public hospital for three days and pay a day rate up to $300 per day for up to 10 days. You need to check your policy for details, and you also need to check exclusions for infectious disease, epidemic, and pandemic exclusions.
However, once out of the critical care phase of recovery, anything that needs to be followed up, as a result of Covid-19, provided it is neither critical or emergency needs, can be covered in the private system. Again completely dependant on what is going on at the time, and you also need to check exclusions for infectious disease, epidemic, and pandemic exclusions.
Our medical facilities and people will be focused on the core requirement of treating sick people in an emergency situation, so anything that is not an emergency is not going to get any attention at this time.
Also, expect that non-essential elective surgery and treatments will be postponed to free up hospital space and capacity to deal with any flood of Covid-19 patients. We know from overseas that hospitals with people there for other reasons usually have a difficult time once the virus gets to existing patients.
Income Protection, including Household Expenses, and Mortgage Repayment Covers:
Clearly, this is one is a little more black and white. However, this is about the medical incapacity of the person insured, so quarantine is not going to be a trigger for income protection directly.
Any medical incapacity is claimable subject to the wait time on the policy and any exclusions on the policy. Given the nature of this risk, it is unlikely that people will have specific exclusions for this, unless they have lung exclusions, though usually, we struggle to place disability cover if that is the case.
Admitted to hospital under medical supervision is a claimable event, and is not subject to a waiting period on the policies that have it. Though most will require at least 72 hours of admission before a claim can be accepted. This benefit pays 1/365th of the policy annual cover amount or 1/30th of the monthly benefit, for each day in the hospital.
Ongoing impairment once released from the hospital will also be considered for a claim. I've been on claim for something similar from early 2019 with a pneumonia infection that I didn't recover fully from. Seems I'm going to recover in time for another dose of something different.
Trauma Cover:
Unless you are admitted to ICU or have severe symptoms that cause other medical issues, it is unlikely that you will have claims in this area.
About 5% of people who catch Covid-19 need ICU support and about half of them need mechanical ventilation. If there is a situation where a ventilator is needed then Trauma Cover will start to respond.
Other conditions we have seen in cases overseas that may also be claimable, heart conditions and encephalitis (infection in the brain in New Zealand we see often associated with unvaccinated measles)
There is a risk that this cover will be needed, though it is expected to be much lower than the need to follow up with medical insurance or being the cause of a short term disability claim.
Total & Permanent Disability
From what we are seeing it is unlikely that this benefit will be needed in the majority of cases. This would respond where the person ill suffers irreparable injury or damage that prevents them from returning to their normal role for the own occupation version, or to a role they are suited to by training and experience if on an any occupation policy.
If this cover is going to respond it is most likely going to be for damage to the brain, with encephalitis, or damage to the person's lungs. Though there could be all number of things that could happen to a person. The test is medically unable to return to their own occupation, or any occupation if on that policy, and they are likely to never recover to do that role again.
Life Cover:
This one is pretty self-explanatory, it is rather sad when we have to face these claims. Due to someone being either terminally ill or passing away. There is a risk with Covid-19 that people will die. The mortality rate for infections is being pushed around at 1-3% and typically those that die are older.
With people of working age, this is significantly less of a risk that the older people, but there is the possibility that we will see claims in this space.
For those over the age of 60, there is an increased risk with the virus, though too once over 65 many people cancel their life cover, so that ability to claim does disappear.
Most people do retain their medical cover, and it is under the medical cover that we also see death benefits. If you have medical coverage, and it is not with Southern Cross, then those adults under the age of 70 will likely have some level of death benefit built-in.
An additional feature of the adult medical cover death benefit is the waiver of premium for the surviving members on the policy.
Where to from here?
Three things need considering from here:
Do you have the right coverage? If not, get in touch
Have you got your will sorted? if not get in touch
Have you got a suitable power of attorney in place if you are incapacitated but still alive? if not get in touch
On the subject of dealing with the virus, check out our ongoing article on the Covid-19 outbreak in New Zealand and what measures you can take to keep you and your family safe.