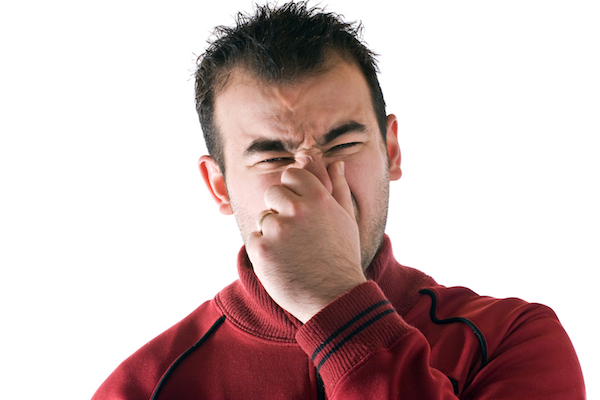 It turns out, doctors really are concerned with the type of poos you have. In fact, there's even a poo classification system called the Bristol Stool Chart. That means, when it comes to your poo, you no longer need to make a guess at the types you have – you can point instead! The type of make a guess at the types you have – you can point instead! The type of poos you have are something you should pay attention to, as changes can point to several health conditions.
Why You Should Monitor Your Type of Poos
Runny, firm or squishy, our poos are not something we like to think about, let alone talk about! Even though they are a normal bodily function, there's something embarrassing about talking about bowel movements. Maybe it's too many fart jokes from our school days? Perhaps it's because the thought of them creeps you out. How about that you remember all too clearly that episode of diarrhoea from your trip to Thailand?
But our faecal movements can tell a lot about how our body is functioning, or not as the case may be. That makes your poo a type of diagnostic tool for identifying conditions such as:
Bowel cancer
Bacteria or virus
Inflammation
Nutrient malabsorption
Liver disease
Bleeding in digestive or rectal system
Irritable bowel syndrome
Crohn's disease
What Type of Poos Do You Have?
Let's get to the bit you really want to know – are your poos normal or not? Well, this is going to differ depending on a lot of factors and the best person to talk to about this is your GP. But if you are wanting to classify your poos, then take a look at the Bristol Stool Chart.
With seven different poo types, there's one for everyone!
Hard individual lumps which are hard to pass
Like a lumpy sausage
A cracked sausage
Smooth and soft, like a snake or a sausage
Blobs which are soft and have clear-cut edges
Like mashed potato, fluffy with ragged edges
Liquid, watery and with no solid pieces
Keeping Your Poos Healthy
Your best bet if you and your doctor notice something going on with your poos is to undertake bowel screening. While you can get this done through the public system, the wait leaves something to be desired. You could go private and pay for a colonoscopy yourself which will set you back around a couple of thousand. But if they found something, could you afford the treatment?
Medical insurance would not only pay for your bowel screening, but you'd have it done quickly and follow up treatment would most likely be covered too. We'd love to help sort out the right policy for you and we promise not to ask you which poo type you have! Book your appointment online today and we'll be in touch ASAP.