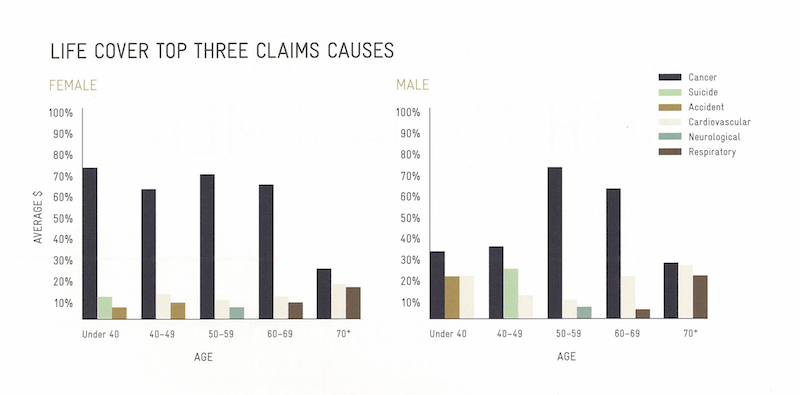 Life's full of surprises though life cover insurance is usually a subject you do not get surprises in. Sovereign's 2013 published causes for life claims, or rather reasons people died, makes for surprising reading.
In the graph from Sovereigns claims for the year ending 30 June 2013, The 70 plus age group isn't surprising, cancer, heart or lungs are usual reasons people pass away. The first usually causing one of the second or third.
Stepping back from the older lives, things get a little different.
Read more